Planned Giving Home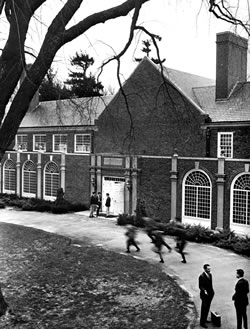 Contrary to popular belief, planned gifts don't stem from wealth, they grow from a true desire to make Roxbury Latin an extraordinary place for boys and their learning.
Imagine a gift that could have a profound and meaningful impact on the learning experiences of boys at The Roxbury Latin School for generations. Or a gift that provides exceptional opportunities now and into the foreseeable future to the teachers who make our classrooms, halls, stages and fields vital places of learning. Imagine a gift that supports dynamic academic, arts, and athletic programs for years to come, giving boys rich occasions for exploration and growth. Imagine a gift that brings to reality any number of intriguing and abundant possibilities: scholarships, endowed faculty chairs, artists-in-residence programs, guest speaker series, professional development funds, international travel assistance, facilities maintenance, to name a few.
Now imagine that same gift providing you and your loved ones income or preserving your wealth for the next generation of your family. Or imagine that gift costing you nothing during your lifetime yet of inestimable value to those boys who will come to be known and loved here at Roxbury Latin well into the future. Imagine that same gift creating a legacy for you or for someone you would like to honor in perpetuity.